Pre-Lent is the first step in a 3-fold intensification to prepare for the highest of all Feast Day on the Christian calendar, the Resurrection of our Lord Jesus Christ.  Pre-Lent leads to Lent, also known as the Quadragesima (40 days before Easter) and finally to Passion Sunday through Holy Week, the last and most intense stage in this preparation sequence. 

Pre-Lent is a turning from the joy of the Epiphany Season, when Christ is manifested in a series of "Epiphanies" to the world, to the journey toward Jerusalem to witness Christ's redemptive work.  The (revised) Common Lectionary, used by main line churches, regrettably has discarded Pre-Lent as a step in the preparation for Our Lord's Resurrection.

In the Historic Lectionary, the theme for Pre-Lent is a call on the Church to greater fruitfulness and a clear vision for the work that Christ has prepared for His Church.  Such fruitfulness is essential to the Lenten journey that lies ahead.  The appointed Gospel for the Sunday Septuagesima (~70 days before Easter) is about the fruitfulness the Lord's work in the parable of the householder who sends worker into the vineyard (Matt 20:1-15).  This is the fruitfulness of Divine Grace.  A woodcut from an unknown master in the Protestant Reformation era, published in 1547, illustrates the parable.

The Gospel for Sexagesima (~60 days before Easter) is the parable of the sower, the fruitfulness of God's Word, taken from Luke 8:4-15.  The picture below is entitled "The Sower" by Sir John Everett Millais (1829-1896), published in 1864.  Finally, the  last Sunday in Pre-Lent, Quinquagesima (~50 days before Easter) is about the fruitfulness of "true love and spiritual understanding" with the Gospel from Luke 18:31-43, Jesus healing the blind of Jericho, shown in an oil painting by Nicolas Poussin from 1650.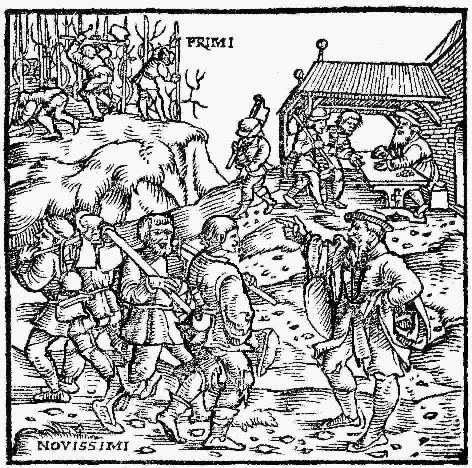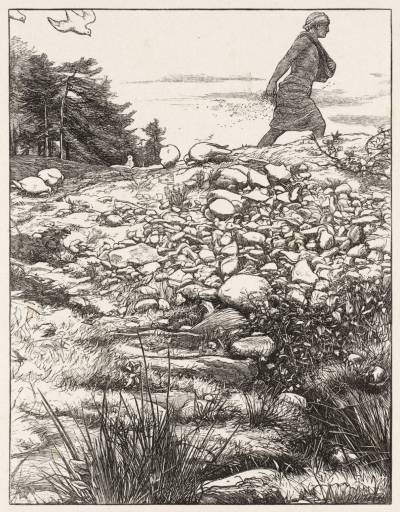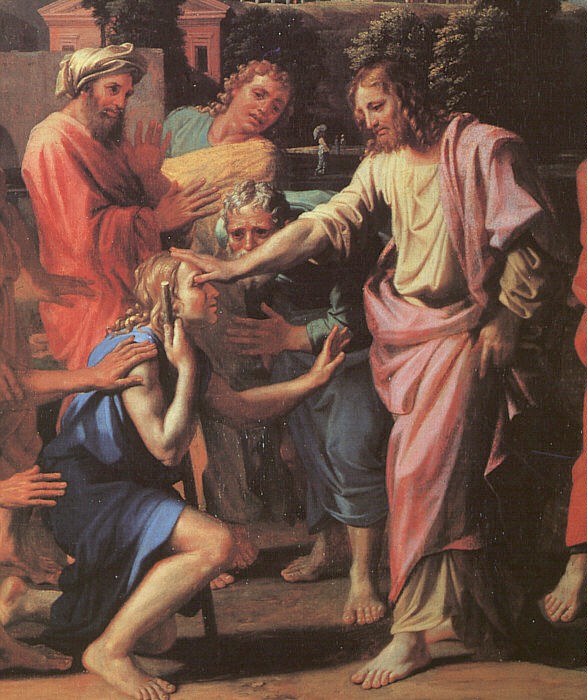 ALMIGHTY FATHER, whose blessed Son restored sight to the blind man who sought His Mercy : Clear away, we beseech Thee, the blindness of our hearts, and enlighten our minds with Thy heavenly truth, that we may enter upon the approaching season of Lent with true love and spiritual understanding;  through the same our Saviour Jesus Christ.  AMEN.